This morning saw swimmers rugged up, the conversations largely focused on rubber (OK neoprene) and the importance (or not) of the www badge.
280 of us (including 2 newbies) who ventured to South Steyne were assaulted by air temps of a brisk 12 degrees or so but were soon soothed by water temps of 19.5
The other management messages of note are that a pair of blue flippers has been found today, and also these keys
Dogs shivered in the cold waiting for their humans to come back from their morning crazies
A bit of winter weather did not deter the dedicated in their quest for those precious pieces of cloth
Patriotism?

 The trick in getting to the Point was waiting for a break between the sets
That's Michael just after the let's go at the point

At Shelley. More wetsuits to be seen but some will not be denied the www badge
Call "blog photo" and look what happens. 

Just as when we were going out, the strategy for coming back in was to wait for the lull. 
We made it!
Back on shore we chatted over coffee and watch the surf and the bommies

Stopped at Queensie, the home of the Great White Seal Eater on the way home

I did not see any marine creatures at all today (although Elizabeth saw a cuttlefish) , so here are some of my photos from last Monday

That's right last Monday. How gorgeous is this healthy turtle!!

And now for today's musical marine offering. What else?
Here come the management messages
Blue is a feature documentary film charting the drastic decline in the health of our oceans. With more than half of all marine life lost and the expansion of the industrialisation of the seas, the film sets out the challenges we are facing and the opportunities for positive change.
If you haven't seen this incredible multi award winning film yet, you are in luck. Follow the link below to reserve your ticket 
Wednesday 20th June 
6.30pm at Hoyts Warringah Mall 
$10 + booking fee 
If you love the ocean this film is not to be missed. 
https://tickets.demand.film/event/5027
WINTER BADGES
The Winter swimming season is finally here!
Although the water temperature may be a little colder than you might like, there are several advantages of swimming in winter, including flat seas (really?), good visibility and no bluebottles.
Perhaps the biggest advantage is that you can also qualify for a winter badge by swimming a minimum of 20 times between 1st June and 31st August.
You must also swim in at least 7 different weeks. If you manage to do all of your qualifying swims without a wetsuit (or other thermal enhancing equipment), you will also qualify for the coveted WWW badge (Winter without wetsuit).
So start now, and don't forget to log your swims to qualify.
---------
Solstice Swim
Saturday 23rd June @ 6.15 a.m.
• Not sanctioned by Bolds
• One swim only (Not three)
• Tassie MoFos also qualify for the 2018 badge (yay!!!!)
Monthly Dinner – Tues 12th June  – BOOKED OUT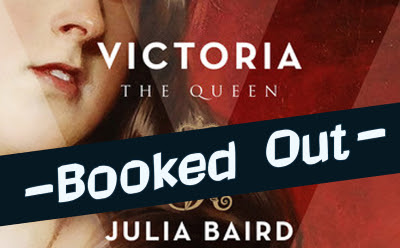 Next B&B monthly dinner
Tuesday 12th June at 6.30 pm at Bluewater Restaurant with TV presenter, journalist and B&B swimmer, Julia Baird.
Unfortunately, due to an overwhelming response, this event is now booked out.
If you would like to be wait-listed, please email Ian at [email protected]. You will then be contacted if there is a cancellation.
Stay warm and have a lovely weekend
Bold and Beautiful is owned and operated by Bold and Beautiful Swim Squad Pty Ltd.