Ocean swimmers are so keen to focus their time on ocean swimming that they economise on prepositions. "Getting out" and "getting out" for entering and exiting the sea but also "Getting in" [to the water]and "getting in" [to the beach]. Some people may be confused but ocean swimmers are not. Today every one was keen to get in and have a swim although the waves were really more suited for dramatic footage of BIG WAVES.  Mike below thinks they are not too big but I am planning a walk to half way. We are both looking forward to getting out into the sea
Kit has swum already saying that it was a bit choppy going to Shelly and swift coming back. I am confirmed in my half way plan
Sarah Wendy and Mr Wendy

some fluoro swimmers lined up to note ONE WAVE IS ALL IT TAKES, recognising mental health issues - I almost did not recognise our Babewatch people because they dont usually have tops on

These brave souls were getting out through the waves

swimmers in the centre; supporters on the flank

Alternative route t getting in at halfway

Where has all the sand gone? Can't middle management back a truck up to the fence and drop some in  to save my sore toes from walking on bare rocks

Sarah

Jeff


About 80 swimmers today
 
If like me you are enjoying a bit of a freestyle tan from summer, see this episode from Friends TV show with Ross getting a tan but in a salon:
https://www.youtube.com/watch?v=fvVT3N5dZq4
What I have been reading
Keeping to my theme, The Overlook by Michael Connelly. so far so good. 
NOTICES
Royal Far West's City to Country Week (March 24-30) is a celebration of 95 years of the Manly community making a real difference to children in rural and remote Australia. There are lots of great activities for City to Country Week including a "Behind the Scenes" Open Day this Sunday with stunning archival photos; past present & future history tours; BBQ and country games for the kids. Join our pollies vs the people giant tug of war at 12pm! For more information please click here http://www.royalfarwest.org.au/city-to-country/
RANDOM MONTHLY SWIMMER PRIZES !!
Thanks to an amazing new partnership, B&B will be awarding random monthly prizes just for swimming !!!!
What's the catch... you MUST LOG YOUR SWIMS TO BE IN THE DRAW !!!  To learn more about how to log your swims if you aren't already, please check details in the recent newsletter or send an email to ugoboyo@gmail.com
As of 1st February, every time you swim with B&B and log your swim as such, on our daily attendance software, you will automatically be entered into the monthly lucky swim prize !!!
Yep, each time you swim with B&B and log your swim that equals an entry into the random prize draw !!!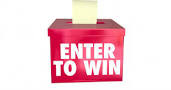 Prize draw will be completed at the end of each calendar month and completed by the computer software.
And there's more... THERE WILL BE AN EVEN BIGGER PRIZE FOR RANDOM SWIMMER OF THE YEAR !
And there's still more.... there will be a surprise event with maybe even more prizes... launching this relationship and the details of the prizes one weekend in February.  I guess you'll have to swim to be lucky enough to be there :-)
*Conditions apply: You must swim with B&B in the mornings to be eligible to log your swim. Completing your own swims later in the day, whilst that is awesome, it isn't eligible for logging. You must complete your log for the morning swim on the morning of your swim. All swims, as always, are completed at your own risk, as per general B&B disclaimer.        
Bold and Beautiful is owned and operated by Bold and Beautiful Swim Squad Pty Ltd.