The crash test dummies as I like to think of them (The 6.30 swimmers, The Drinks Express !)
They test the water for us ! they report back to us 7 O'clockers Rips, Stingers , Blueys etc ....
Today's report was strong rip at the point.
 Duskies all around. but I'm sorry I never got a shot of one, to slow on the draw for me.
I saw about 3 but a lot reported of about 10.
The gorgeous & talented Arabella  joined us again today, she has been a very busy young girl.
She has a business coaching people to be  CONFIDENT LEADERS WHO MAKE A DIFFERENCE.
To go to her web site click below....
All the Booty campers were flat today.
Ed,Derek, Sparkles, Lainey, Ros with Lesbubbles the photo bomb hand model in the back ground.
Halfway today, thanks to our 6.30ers for the heads up.
A helping hand is great when the waves a swirling around
The mob at Shelly all ready to go .
This is whats left once all the people who have to go to work have gone < the last minute chats
Some people just like to watch, it must be a site seeing all the pink caps zooming off.
Cath has buggered her hand so she'll be off for a while, speedy recovery !
Former Beach club person has seen the light and joins us for a regular swim now.
All the action was at the point, with some caught in the rip.
Everyone made it okay, but remember its okay to get out at halfway !
Staying safe
Remember that there are no badges for scaring yourself silly! While it is great to extend your boundaries, it is important to know your limits.  Also, if you have a bit more experience, keep an eye out for new swimmers who might need company. Do read these excellent tips on staying safe in the surf. To read, or even download, click here.
Taking the pi$$ out of Cath
Steve & Greg relatively newbies are loving swimming down here.


The lads are missing "Tim the Bishop" as he has family duties.
Well, they are still smiling so maybe not so much.
The Bluewater crew are all smiles too !

REDFEB is Heart Research Australia's signature fundraising campaign. It promotes a heart healthy lifestyle and raises much needed funds for first-stage innovative research into the prevention, diagnosis and treatment of heart disease. Visit redfeb.com.au for further information. 
B&B will again be assisting this cause in 2016 by holding a fundraising race over the whole of February. The "Race" will be between our own two teams: The A TEAM and TEAM OMEGA. You can donate funds to your chosen team on the team page, or even better, you can create your own page where all your friends can donate towards the cause.
Our fundraising effort will be highlighted on Saturday 13th February when we will all exchange our pink caps for RED ones at 7 am as we have our own "RED FEB RACE". I think we know who will win the swimming race, but who will win the fundraising race? To help you choose who to support, here is a statement in support of each of the teams:
A-Team
The A-team comprises the elite swimmers in the Bold and Beautiful. Not only are they good looking, they are FAST. They like to compete and they like to WIN. While they are virtually assured of a win in the swimming race, they also want desperately to win the fundraising! Dave Panton, the quintessential A-Teamer says "Bring it on!" 
Team Omega
The members of Team Omega are slow but steady. While they are normally found at the back of the pack, they are always persistent and never give up. No challenge is too great for these swimmers. Elizabeth X, the leader of Team Omega, and an experienced fundraiser, says she is quietly confident of a victory.
To support Team Omega: http://www.everydayhero.com.au/event/TeamOmega
To support the A Team: http://www.everydayhero.com.au/event/ATeam
Our friends at Manly Beach Health Club, who are again sponsoring the RED FEB event, are offering a FREE 30 min Personal Training session to our members. This is a great way to kick start your New Years health goals.  Click here to download your FREE voucher.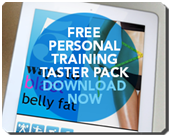 Yesterdays Pics.....
Bill MacCaffiene posing yesterday in the sun for me with his mono snorkle.

Gayle powers on a week after her 10K swim.
Ian & Ted post swim ... Photo by Derek
Tedley catches a few waves.
if you see rubbish floating in the water pick it up & stuff in your cosies till you get out.
Ed also caught a few waves getting out yesterday
Pick up the rubbish & keep it clean.
Emma Grose always wears a Frangipani at Booty camp, she lost this one.
I like it when you smile, but I love it when I'm the reason
Have a great day ! Mine started out great !!!
Love you all ! !
Shelly Xo xo xo
Bold and Beautiful is owned and operated by Bold and Beautiful Swim Squad Pty Ltd.