We all know the clubhouse temperature is out by about 4 degrees, but everyone loves to get their photo taken with it.
We had about 70+ people today plus 2 newbies
Panda had the right idea & dressed appropriately.
Before John Bond took the temperature it looked like this, but I'm told it was 15.5 in the water.
Ian & Shaun love an excuse for cuddle (I know I've been to the movies with Shaun)
One of the best sunrises on a very cold day, but what a GREAT swim, sun shining etc love it !!
2 bottles for after the swim is better than one, but nothing beats a hot shower.
The sand was so cold  for the booty campers, when I went for a swim the water felt warm.
Dr Cathy (My cardio) did some boot camp this morning, looking like she loved it !
Sharnie all bright and sparkley today after some back problems, off for a MRI today
Hope it all goes well Sharnie          (I hate MRIs)
Family shot of we all know who, Lucy was going for her first time there and back since Milly was born.
Milly had the right idea, keep the bonnet over my ears Ouma !
OOps, Zoolander where are you???
Style guru Annie has picked up a new sponsor "Blue seventy" (we hope)
How could you not want to get in, the water is Sooooooooo clear
The grass needs mowing  for winter.
No idea who this is, but you do !
This was a really big blue groper, but he kept swimming away.
Les-bubbles the mermaid, stops to catch her breath.
Port Jacksons every where, I'm told someone saw 4 in breeding mode
"Bob ,Carol, Ted & Alice style.
Lainey try to pick up some tips to show Ted.
Derek (not the Zoolander) checking out all the diamond fish, Groper & PJs
Lainey got a great vid of the Port Jacksons.
I think this is Dr John, the heart throb's girlfriend Sara, she doesn't leave to meet up with him for a couple of weeks, so she is on one of Laineys tours.
Know your limits
  Know and understand your beach
  NEVER panic. Always keep CALM
  Time entry and exit to sets
  Go out on the rip
  Come in on the sandbank
Swim a maintainable pace so you:
Keep your breath
Keep your energy
Keep your courage
Dragging the under carriage a bit there Em.
Well Lucy made it.
Good to see Mr Ed, back in the swim of things, with a big upside down smile on his tummy.
God I love this guy, isn't gorgeous, looks like he loves his water bottle !
He pinched the idea from Midge who tucks it down her front.
Jalna said she wanted to be on the blog today !
so she could show her friends how cold it is  !
1 degree !!!
All warmed up after the swim ! Milly happy to be with Mum & Dad.
Em actually got her Russian cap in Russia , it keeps her ears warm.
Pre surf club days....
Old Manly SLSC pics
Attracta rock before Attracta was born ! and a lot of sand at halfway beach.
Halfway beach with lots of sand, what has happened to it all ???
This crazy Irishman has swum 8  times in the last 7days , he is a mate of Patrick Coleman & is off back to Ireland, he loved it here !
Notices:
Guest Speaker at the next B&B monthly dinner
Tuesday 11th August
6.30 pm at Bluewater Restaurant
On the night we will have a special presentation by our very own Caroline Kelly, Executive Director and Co-founder of the Avner Pancreatic Cancer Foundation, which was formed on the Northern Beaches in October 2008 and is a national charity dedicated to making a difference to those facing Pancreatic Cancer. Caroline will talk about how her personal experience, including how her husband's diagnosis with pancreatic cancer and his passing thirteen months later led to their plan to make a difference to future patients to offer hope of better outcomes.
The cost of the dinner is only $25 a head and includes shared entrees, a selection of mains to choose (incl a vegetarian option), corkage (for byo wine only) and a little thank you for the staff. Glasses of beer or wine and desserts are also available at the special price of only $5 each. Numbers are limited, so bookings are essential:  To avoid disappointment and secure your spot please BOOK HERE NOW,
----
Royal Far West Fundraiser
Prior to the Wallabies departure for the 2015 Rugby World Cup, you are invited for lunch and a chat with Bill Pulver (CEO of the Australian Rugby Union)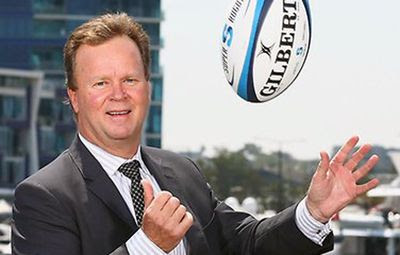 When:   Thursday 20 August 2015
Time:    12 pm to 3 pm
Where:  The Steyne Hotel, Manly
Cost:     $900 for table of ten
             Or $100 per person
             Includes 3 course meal and beverages
A great opportunity to hear first hand from Royal Far West's friend and ARU CEO, Bill Pulver, who will be under the spotlight and happy to take questions at this event.   All proceeds from the luncheon will help Royal Far West continue to provide health services to children living in rural and remote New South Wales.  Photo credit - The Australian
"It always seems impossible until it's done.." Nelson Mandela

Have a great day ! Mine started out great !!!
Love you all ! !
Shelly Xo 
86   742.5km Shelly Beach
90   721.5km Wu
97  694.0km Gayle McKnight ( got some ticking to do)
Bold and Beautiful is owned and operated by Bold and Beautiful Swim Squad Pty Ltd.