I've heard birds of a feather flock together and that was true for free range yoga this morning.
And we like to flock together too…
But our swan just wanted to wet his beak...
and be the early bird before the 7am ers ducked in for a swim…
I sound like I'm parroting on but the conditions were perfect today, a balmy 18.8 degrees, small swell and a sunrise as graceful as a swan.
There were some early bird arrivals at Shelley
And here are our other beautiful birds enjoying the benches this morning....
I like what the swan said "All round a flocking great swim…"
Pete Anthony
 Stats
Swimmers            133
Swans                    1
Newbies                0
Temperature        18.8
Get your B&B kit
New B&B merchandise available via the link: http://www.boldandbeautifulmanly.com.au/clothing.html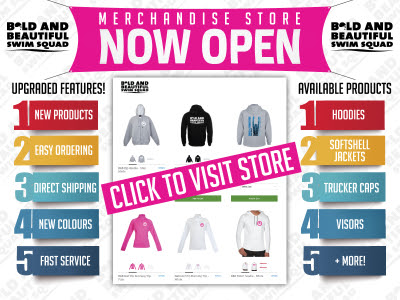 Boldandbeautiful-promo
If you need silicon caps or discount cards as a swimmer, see Ian or John at the desk before your swim!
ATEC

The ATEC Show – 9-10 September @ Royal Halls of Industries, Sydney:
ATEC, Australia's premier event celebrating the endurance lifestyle is back this September! Thousands of cyclists, runners, swimmers, triathletes and endurance sports enthusiasts come together to engage with leading endurance brands, learn from industry influencers, meet inspiring athletes, and take part in interactive seminars, workshops, competitions and activations! Book your tickets today on www.atecshow.com.au
Simply use the promo-code "2FOR1ATEC" to grab your 2FOR1 tickets!
Badge info:
The winter swimming season runs from 1 June to 31 August, and to qualify for your winter badge, you must:
swim at least 20 times during this period
swim in at least 7 different weeks
log your swims
To qualify for the WWW badge (winter without wetsuit) you must complete all of the above without wearing a wetsuit or any other form of bodily thermal enhancement (don't forget to check the "without wetsuit" button on the log in screen). Why not give it a try?
Bold and Beautiful is owned and operated by Bold and Beautiful Swim Squad Pty Ltd.